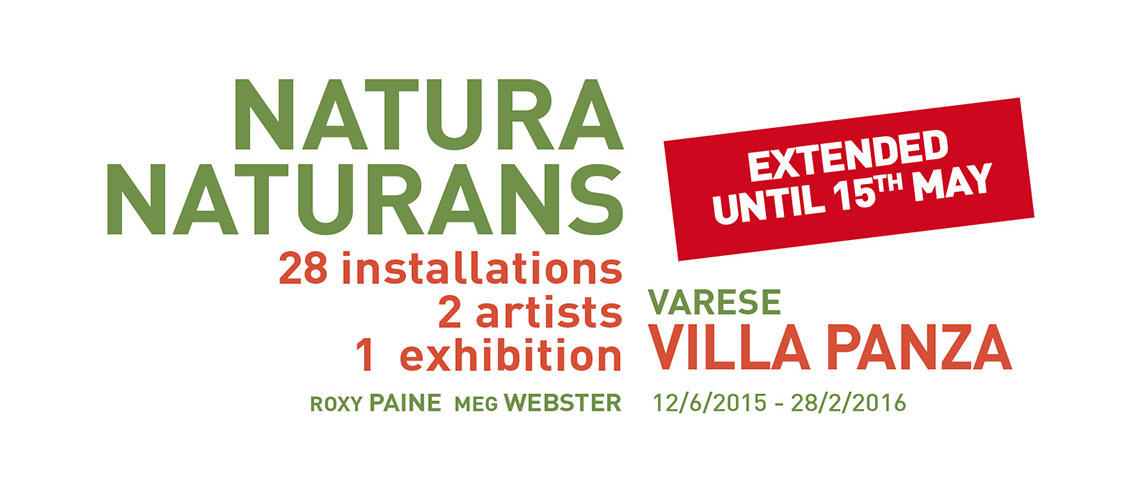 Natura naturans. Roxy Paine and Meg Webster
(Works 1982-2015)
Villa Panza, historic home in the heart of Varese, is hosting the exhibition "Natura naturans. Roxy Paine and Meg Webster (Works 1982-2015) " Natura naturans is a dual personal show dedicated to two American artists from different generations, who use different languages and who have opposing perspectives. What brings them together is an idea of nature as a continuous cycle of growth and decay, as encapsulated in the phrase coined by the philosopher Baruch Spinoza, from which the exhibition takes its title.

Roxy Paine works according to the principle of translation and transformation with the use of synthetic materials from industry, colonising the spaces with works that faithfully reproduce flowers, plants and fungi. Meg Webster addresses this same theme, producing monuments dedicated to the earth, which is viewed as a tireless source of life.

Twenty-eight major works and installations, produced between 1982 and 2015, are featured along a route that meanders its way between the indoor and outdoor spaces of the villa, searching out a harmonious equilibrium between nature, architecture and the pieces in the permanent collection. Some of the works were put together within the villa itself, in direct symbiosis with the existing spaces, whereas others come from international institutions such as the Solomon R. Guggenheim Museum, The New School Art Collection and the Whitney Museum of American Art in New York, the Museo Cantonale in Lugano and the Israel Museum in Jerusalem; others are on loan from private collections and from the Panza Collection Archive in Mendrisio.

Some of the emerging themes of the exhibition are among the themes proposed by Expo Milano 2015, which is sub-titled Feeding the Planet, Energy for Life.