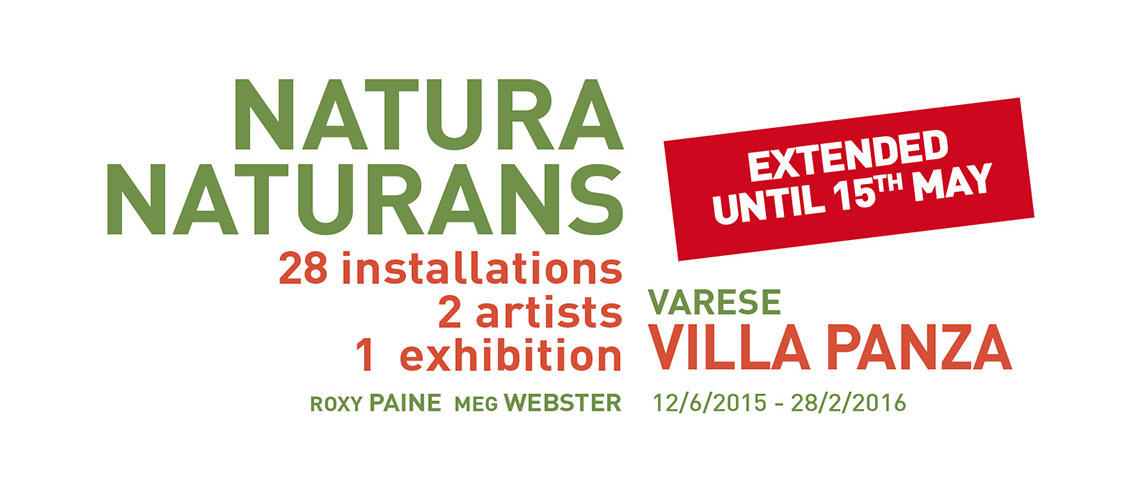 Colophon
Villa Panza Board of Trustees
Giovanni Agosti, Gabriella Belli, Maria Giuseppina Caccia Dominioni Panza, Marco Magnifico, Angela Vettese

Curators
Anna Bernardini, Angela Vettese

Texts by
Sara Fontana

Organizational Staff
Nicola Atzeni, Viola Azzolini, Marcello Balsano, Erika Bonetta, Gabriele Gambaro, Erica Gasparini, Giovanni Giorgetti, Alessandro Scarfò

The works are loaned by
Solomon R. Guggenheim Museum, New York
The Israel Museum Collection, Jerusalem
Whitney Museum, New York
Paula Cooper Gallery, New York
Gary Tatintsian Gallery, Moscow
Panza Collection, Mendrisio
Anne Mosseri Marlio Galerie, Basel
The New School Art Collection, New York
Museo Cantonale d'Arte, Lugano
Joe Amrhein and Susan Swenson

Exhibition Design
Corrado Anselmi Architetto con Laura Merrone

Graphics
Bruno Stucchi - dinamomilano.com con Francesca Forquet

Translation
Scriptum s.r.l.

Setting and Transport
Apice Milano S.R.L.

Educational Labs
LaborArs

Insurance
Aon Artscope Fine art Insurance Brokers XL Catlin

A special thank to whom contributed to the organization of the exhibition and in particular:
Richard Armstrong, Olga Bakeeva, Rinaldo Ballerio, Emanuela Bertoni, Marianne Boesky, Maria Giuseppina Caccia Dominioni Panza, Centro di Solidarietà Gulliver di Varese, Chiara Cerizza, Bruno Dalla Costa, Susan Davidson, Bettina Della Casa, Michele De Lucchi, Francesca Esmay, Jake Ewert, Sara Fontana, Franca Franciolli, Marco Franciolli, Cesare Gatti, Graziano Gianocca, Francesca Guicciardi Panza, Abigail Hoover, Steve Henry, Rita Kersting, Richard Leech, Joel e Sherry Mallin, Paolo De Michelis, David Miller, Luca Mitello, Blair Moll, Palestra Robur et Fides, Sofia Paine, Serra Pradhan, Umberto Previtali, Silvia Rocciolo, Giorgio Stabilini, James S. Snyder, Erik Star, Ivo Tarantino, Raffaella Valenti, Henk Vandoornik, Alessandro Villa, Orlando Vivarelli, Way, Adam Weimberg, Jeffrey Weiss.

Devoted and grateful thanks to Roxy Paine e Meg Webster.